In the commercial and residential lighting industry there are many different tradeshows that cater to different audiences, attendee demographics, and industry specializations. But one lighting show acts as a standard that other lighting shows are measured against.
LightFair is an annual conference that is synonymous with excellence, bringing the biggest names in the lighting industry together to exchange ideas, celebrate achievements in the lighting and design community, and discuss the latest technological achievements and trends. This year's LightFair took place over October 27-29 in New York City, and OLEDWorks was excited to see some familiar and new faces!
The OLEDWorks Booth
At this year's LightFair, the OLEDWorks team hosted a booth where they had lively conversations with industry experts and demonstrate the brightest commercially available OLED technology in the world.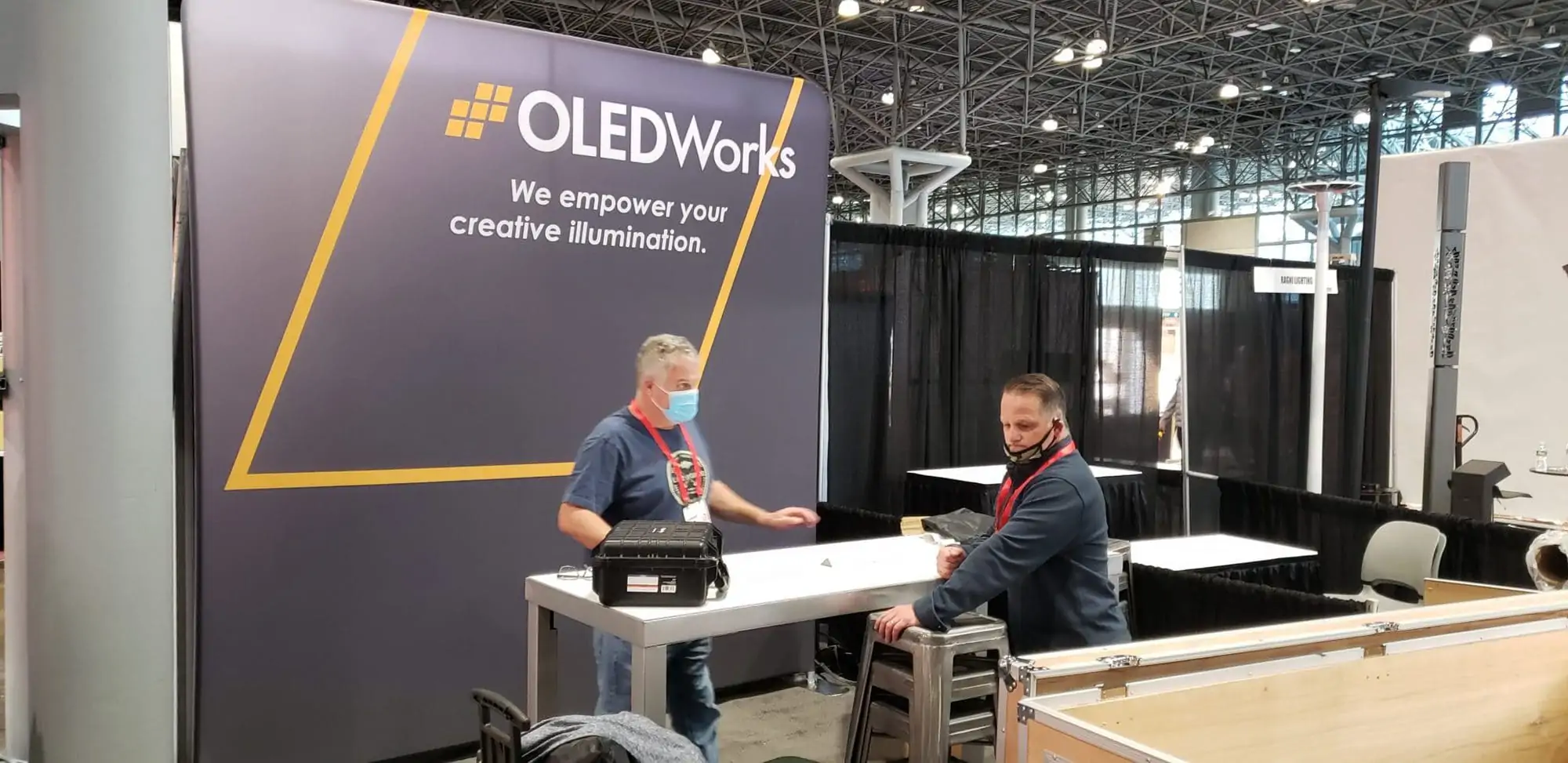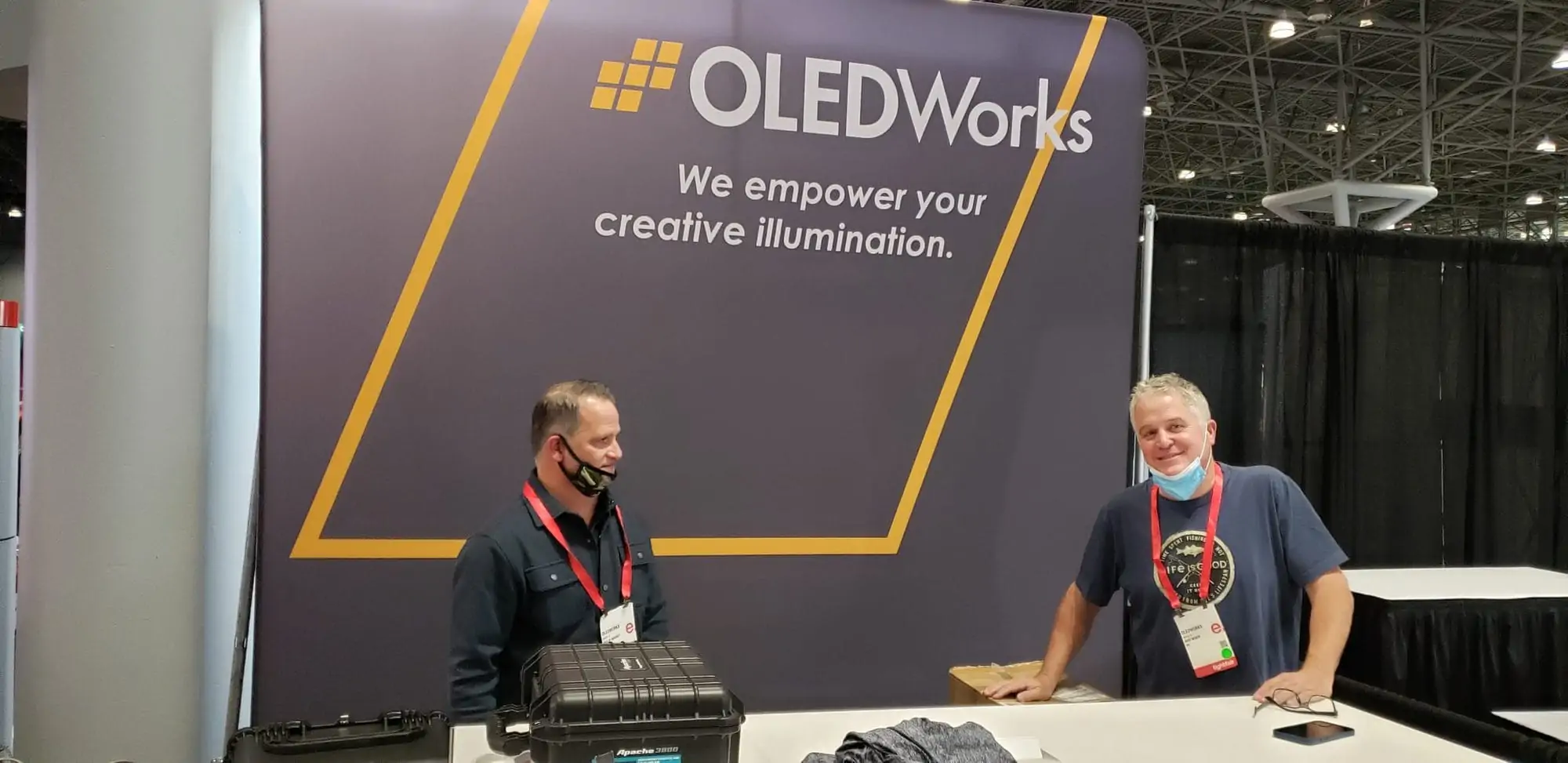 While at the conference, our team met with industry experts to discuss the design, health and wellbeing, and sustainability benefits of OLED lighting. Our booth visitors experienced the ultra-thin, lightweight profile of our OLED panels. We're excited by the return of in-person events like LightFair because it is difficult to achieve the full experience of OLED lighting and capture its superior light quality just by reading about it – seeing is believing after all!
If you'd like to learn more about OLED lighting and its benefits, reach out to discuss your projects with our team or subscribe to the OLEDWorks blog to stay up to date on the latest news and developments from OLEDWorks and be the first to hear about our participation and plans for future conferences.