Pioneers of OLED Lighting Technology
OLEDWorks' mission is to empower our inspired customers through pioneering development and manufacture of the world's best and most affordable OLED lighting devices.
Creating world-class, cost-effective solutions requires an entirely new approach that breaks from traditional OLED manufacturing paradigms. With production in Aachen, Germany and in Rochester, New York, OLEDWorks boasts two innovative and complementary manufacturing platforms that deliver affordable OLED solid state lighting panels. OLEDWorks is uniquely positioned to offer volume production while expanding product portfolio to enhance design inspiration.
With a focus on performance excellence, flexibility and responsiveness, OLEDWorks enables our customers to adapt quickly to market demands. OLEDWorks is singularly positioned to deliver OLED lighting engines to our integration partners – the creative collaborators in the luminaire, design, architecture and adjacent markets.
Our team is comprised of global OLED pioneers and manufacturing experts. As key inventors, innovators, and implementers for the processes and equipment that manufactured the world's first active matrix OLED display and the highest brightness light panel, OLEDWorks has significant OLED production experience and unique insight into manufacturing strategies specifically tailored to lighting.
David DeJoy
Co-Founder and CEO, OLEDWorks
Co-founder and Chairman, David DeJoy has provided leadership in early phase and startup of a variety of businesses including accounting, telecom industries and energy related products. Dave has been at the forefront of developing and managing key partner relationships, vital ingredients as OLEDWorks grows collaboration with customers and suppliers for unique OLED lighting solutions at a reasonable cost.
Michael Boroson, PhD
CTO, OLEDWorks
Co-founder and Chief Technology Officer, Dr. Michael Boroson brings OLED device expertise that spans from research and development to commercialization and manufacturing. As CTO, Michael sets technology strategy, defines and demonstrates product architectures, drives process improvement through technology transfer. He is the technical liaison for strategic development partnerships in the supply chain; an industry leader accelerating the evaluation and implementation of new technologies for improved performance and next generation products.
John Hamer, PhD
COO, OLEDWorks
Co-founder and Chief Operating Officer, Dr. John Hamer is a process scale up, product commercialization and OLED manufacturing innovator. His record of launching successful products, ranging from organic chemicals to AM-OLED displays, is a tribute to his expertise in building strategic relationships within and across industries and geographic boundaries. John is a visionary leader who identifies technical solutions that are exceedingly creative but profoundly pragmatic.
Wolfgang Görgen
Managing Director, OLEDWorks GmbH
Wolfgang Goergen has over 20 years of professional experience in engineering, project and account management in the semiconductor, equipment manufacturing and organic electronic industries. Wolfgang was closely involved with the development of equipment and systems of the state‐of‐the‐art OLED manufacturing facility in Aachen, its later operation and continuous improvement. With his wide network in the organic electronic industry throughout the whole value chain from suppliers, through manufacturing to B2B-customers he balances strategic and operational aspects to drive OLED lighting commercialization forward.
John Holland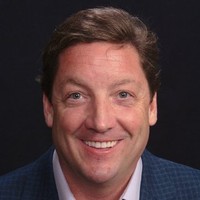 CRO, OLEDWorks
Chief Revenue Officer, John Holland brings expertise as a business founder and chief executive with over 25 years of experience in the high technology industry. John oversees OLEDWorks' sales, marketing, and global exposure in terms of managing communications, creating a positive brand image, and increasing the awareness for OLED lighting. Focused on implementing programs and strategies that increase revenue, market share, and customer satisfaction, while fostering experience building and leading growth.