Last week, the OLEDWorks team traveled to Shanghai to take part in the China Automotive Lighting Innovation Summit, a two-day virtual/in-person hybrid event. The conference focused on the latest automotive lighting innovations and brought in major players in the automotive industry.
Dr. Michael Boroson's Presentation
OLEDWorks CTO, Dr. Michael Boroson, joined the conference virtually to give a presentation titled Advancing OLED Lighting Technology for Automotive Applications. In his presentation, Dr. Boroson discussed the technological advancements that OLEDWorks has made for automotive OLED lighting. With high brightness, long lifetimes, and sharp contrast, OLEDWorks OLED lighting technology offers unrivaled performance.
The OLEDWorks Booth
In addition to Dr. Boroson's presentation, OLEDWorks had an exhibitor's booth on the tradeshow floor to demonstrate OLED lighting's automotive capabilities and speak with industry leaders about the expanded possibilities that can be achieved with OLED automotive lighting.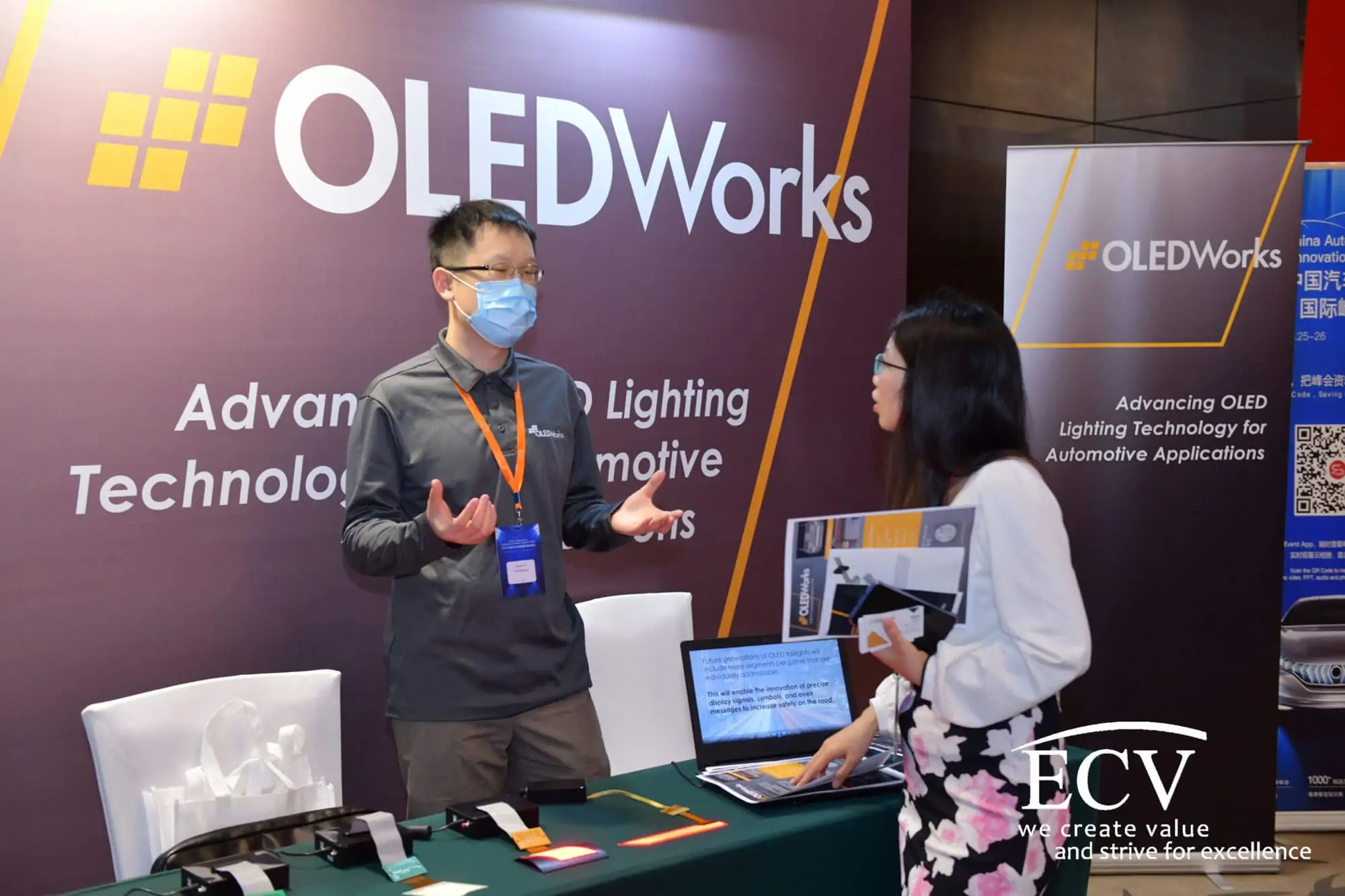 OLED technology by OLEDWorks offers substantial advantages for automotive applications, and we were thrilled to be able to share our vision and technology with the conference attendees.
If you have questions about OLED lighting for automotive, let us know. In the meantime, subscribe to the OLEDWorks blog to stay up to date on the latest news and developments from OLEDWorks and be the first to hear about our participation and plans for future conferences.