Experience Light as it is Meant to Be at Light + Building 2018
This year at Light + Building 2018 in Frankfurt, Germany, explore our theme of healthy lighting with us. Our OLED lighting is bright as sunlight, soft as moonlight; light as it is meant to be.
Learn more about how our OLED technology is growing and that it is more than just a new light source. Find out how our natural and healthy light enhances well-being. Discover designs and concepts that were visualized with our OLED lighting panels. Experience light as it is meant to be at our booth, #G62, Hall 4.1
Visit this page each day from March 18 – 23 to see updates on our booth. Find more updates at our Twitter, Instagram and Facebook.
Day 6
Last day at L+B, the OLEDWorks team has had a successful week! From introducing our new Brite 3 and BendOLED panels to announcing the OLED Licht Forum, the team was able to show visitors OLED lighting in its beauty and possibilities.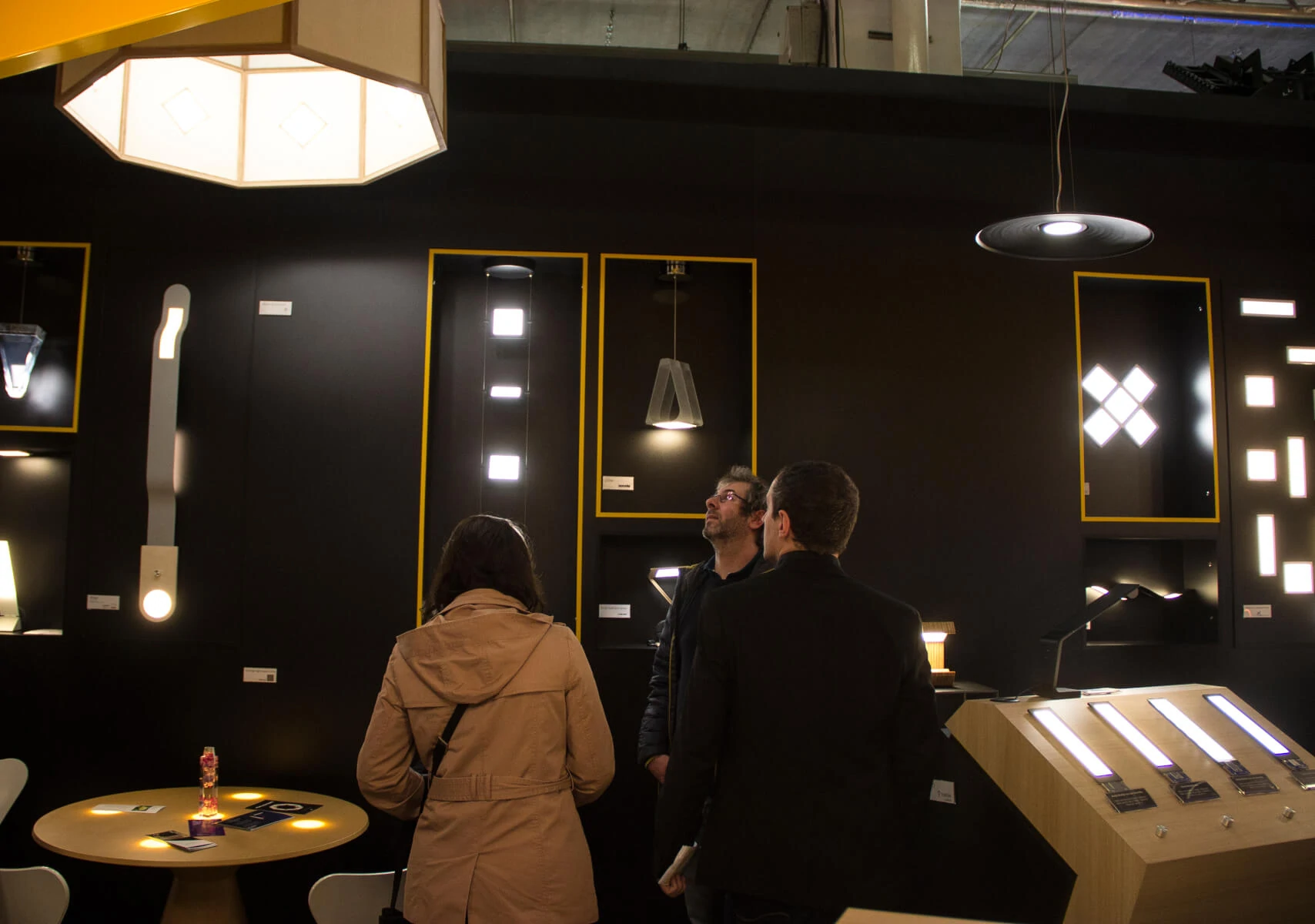 Day 5
Inside our booth, there are many customer fixtures and concepts that have been created. Below are only a few of the fixtures designed with our OLED lighting panels.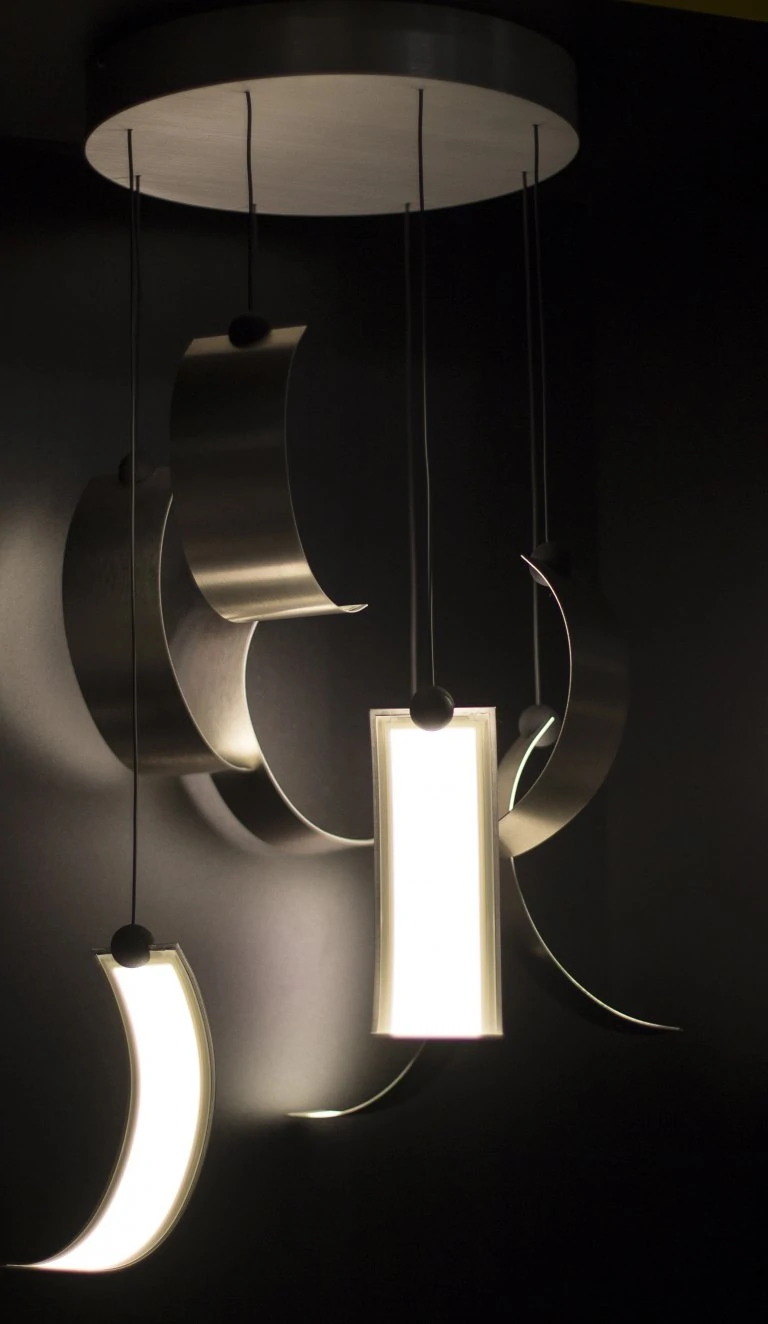 From left to right; the Curly pendant by Escale, Interactive Light Installation by iArt and Moon by Philips. The Curly and Moon feature our BendOLEDs. iArt's installation creates not only attractive lighting but also atmospheric as well.
From left to right; OLED EyeCare Lamp by Lumlight, SAIL by Eureka, Solis by Kichler and behind it Concept 315 by Rich Brilliant Willing.
OMLEDChick by OMLED                            Chalina Flip by Winona
Olessence Slim by Peerless                            MAMA NON MAMA by Manifattura Macchine Soffici
To see all fixtures and concepts featured at our booth, you may find them here.
Day 4
Visiting other booths at Light + Building. OMLED (Hall 5.1 Booth D21) features fixtures with our OLED Lumiblade panels. Make sure to stop by their booth to see OLED lighting panels in action!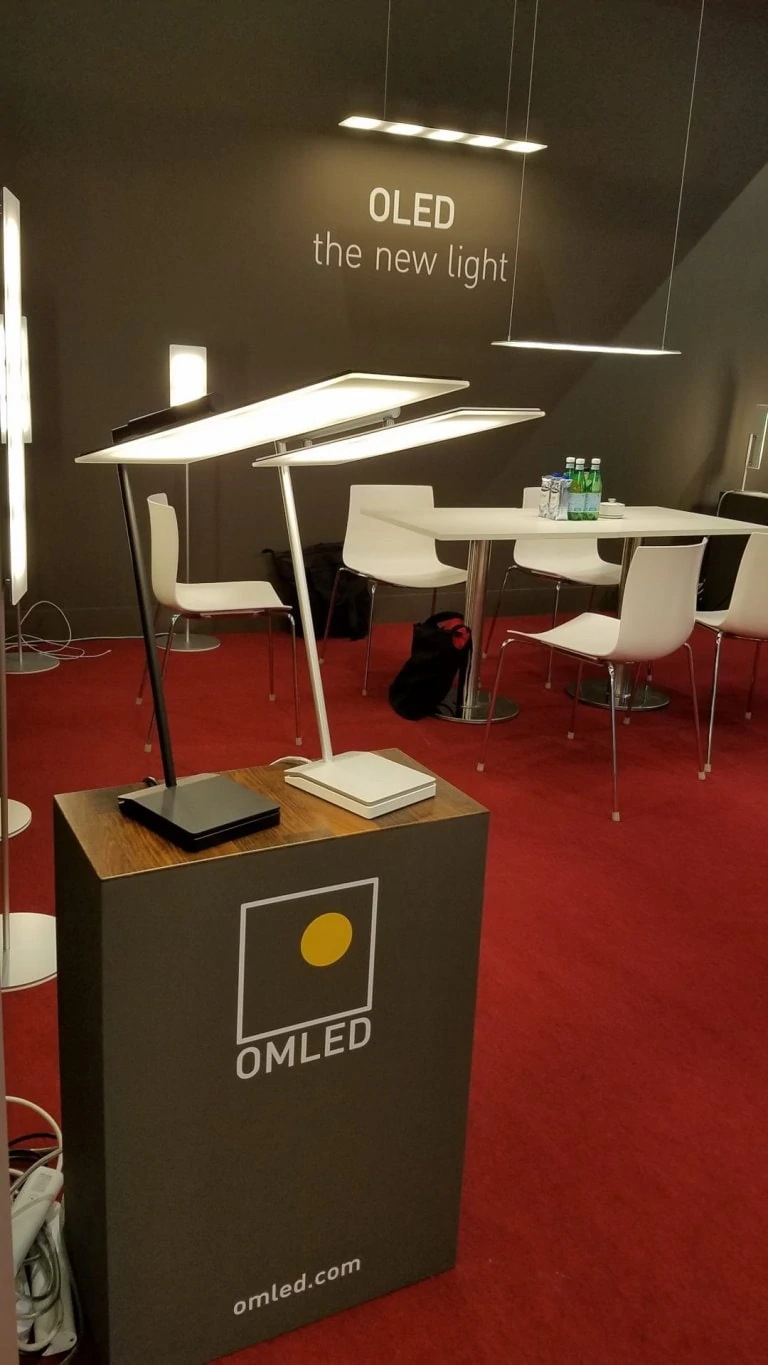 Day 3
Another busy day for the OLEDWorks team but still all smiles with CEO and Co-Founder, David DeJoy alongside Managing Director, Wolfgang Görgen. There are many panels featured in the OLEDWorks booth, such as our recently announced Brite 3 series. Our OLED lighting panels have been used to create fixtures featured in our booth but also in other booths as well.
Day 2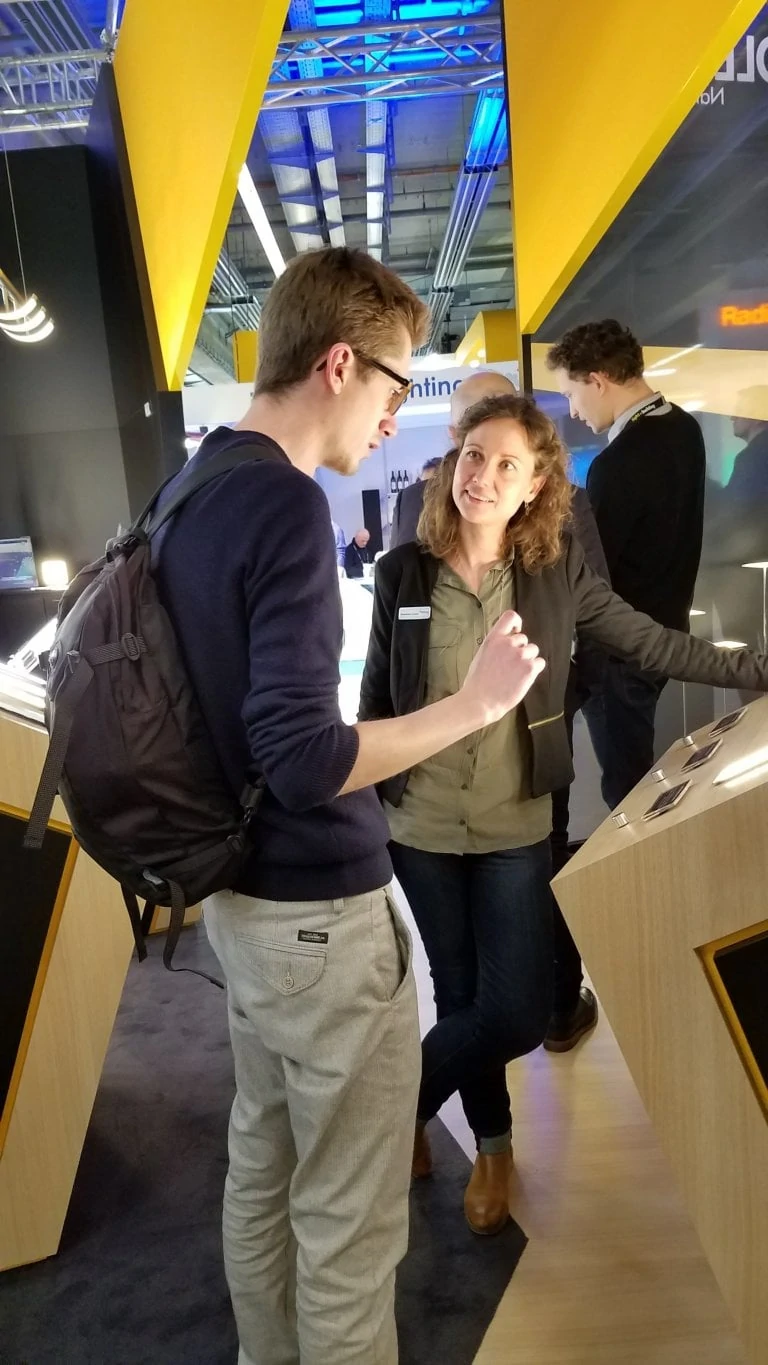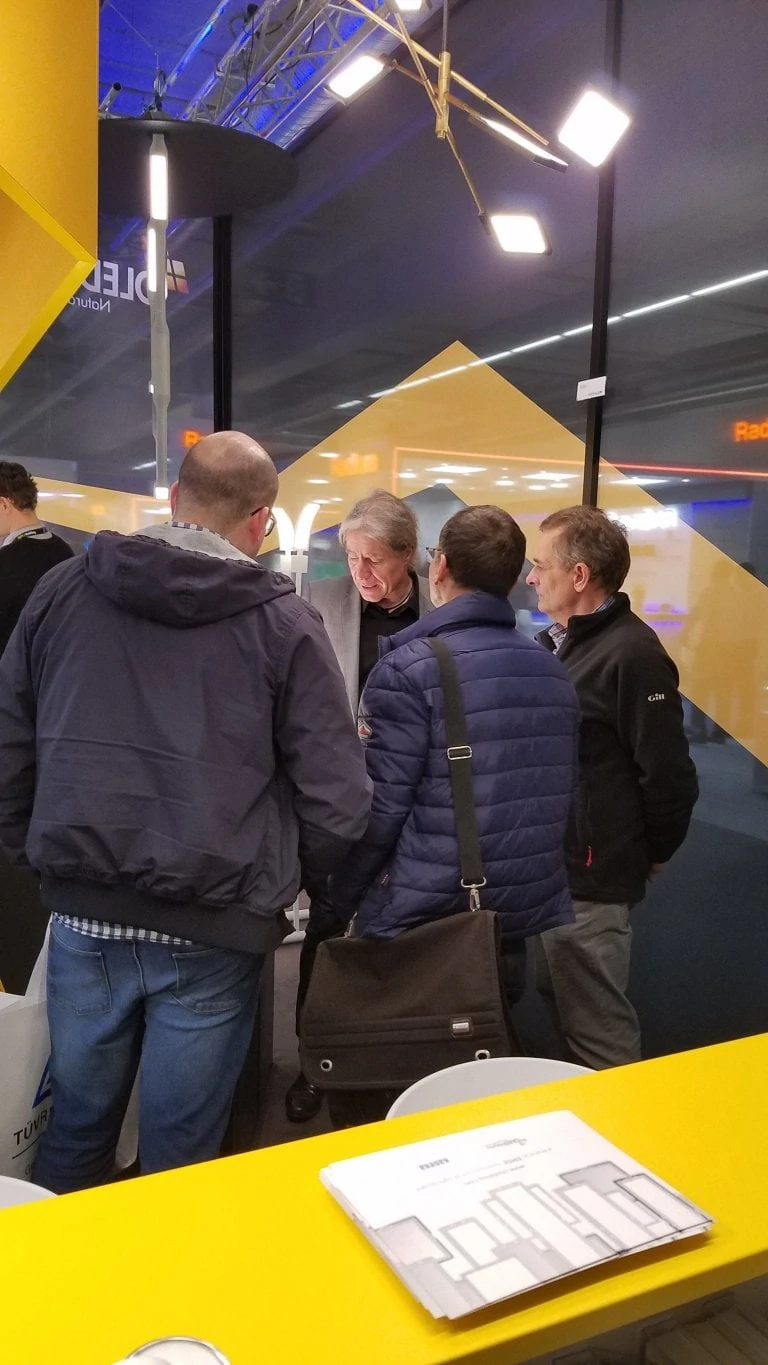 The OLEDWorks team continues to be busy! Talking about our products, fixtures and more with customers, the team sparks up more interest to our Lumiblade OLED lighting panels. Throughout the day, the booth has been packed!
We have also officially announced the OLED Licht Forum. The OLED Licht Forum is a panel of experts of OLED lighting industry with the purpose to foster the development of OLED lighting technology and sustainable lighting. You may find the PDF leaflet all about the OLED Licht Forum here. Below are the founding members of the OLED Licht Forum.
Thomas Emde (featured below) is the OLED Lighting Designer.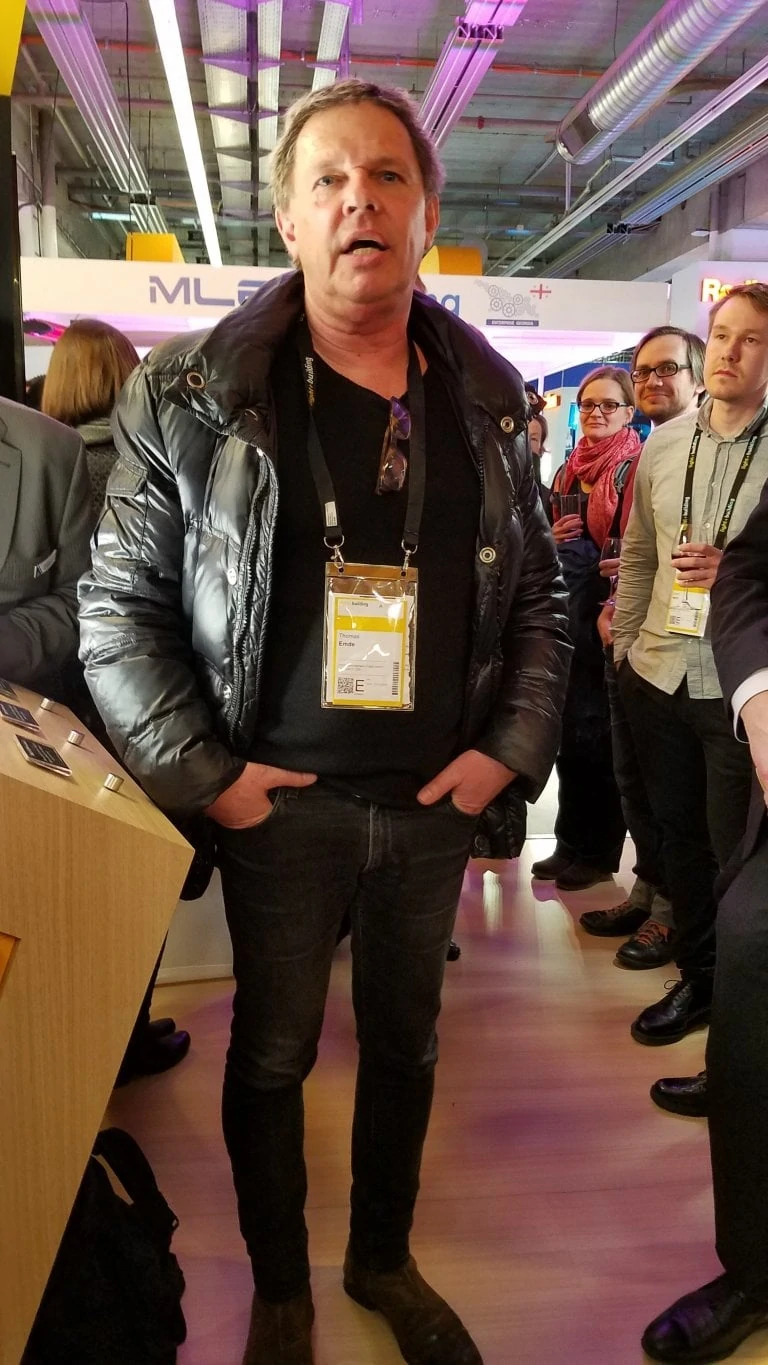 Day 1
Come visit us at Booth #G62, Hall 4.1 to experience lighting as it is meant to be!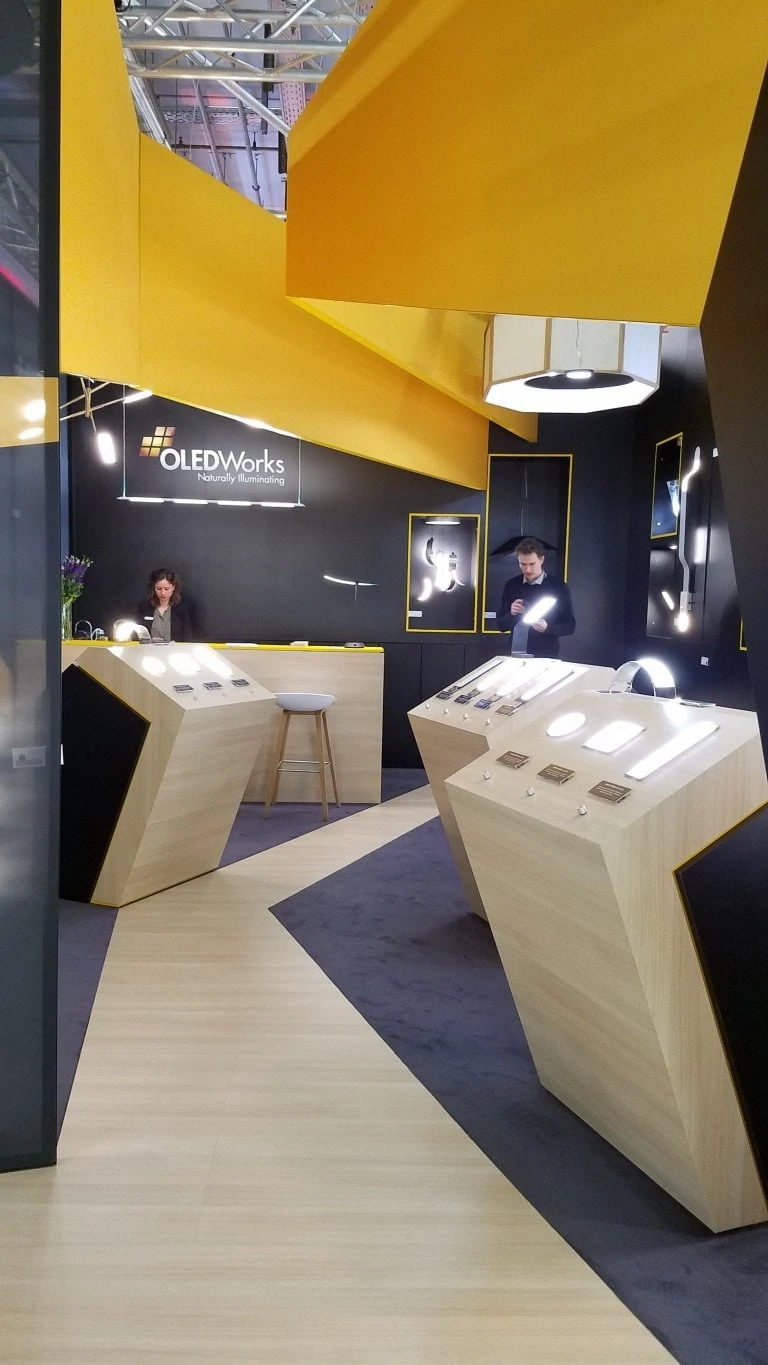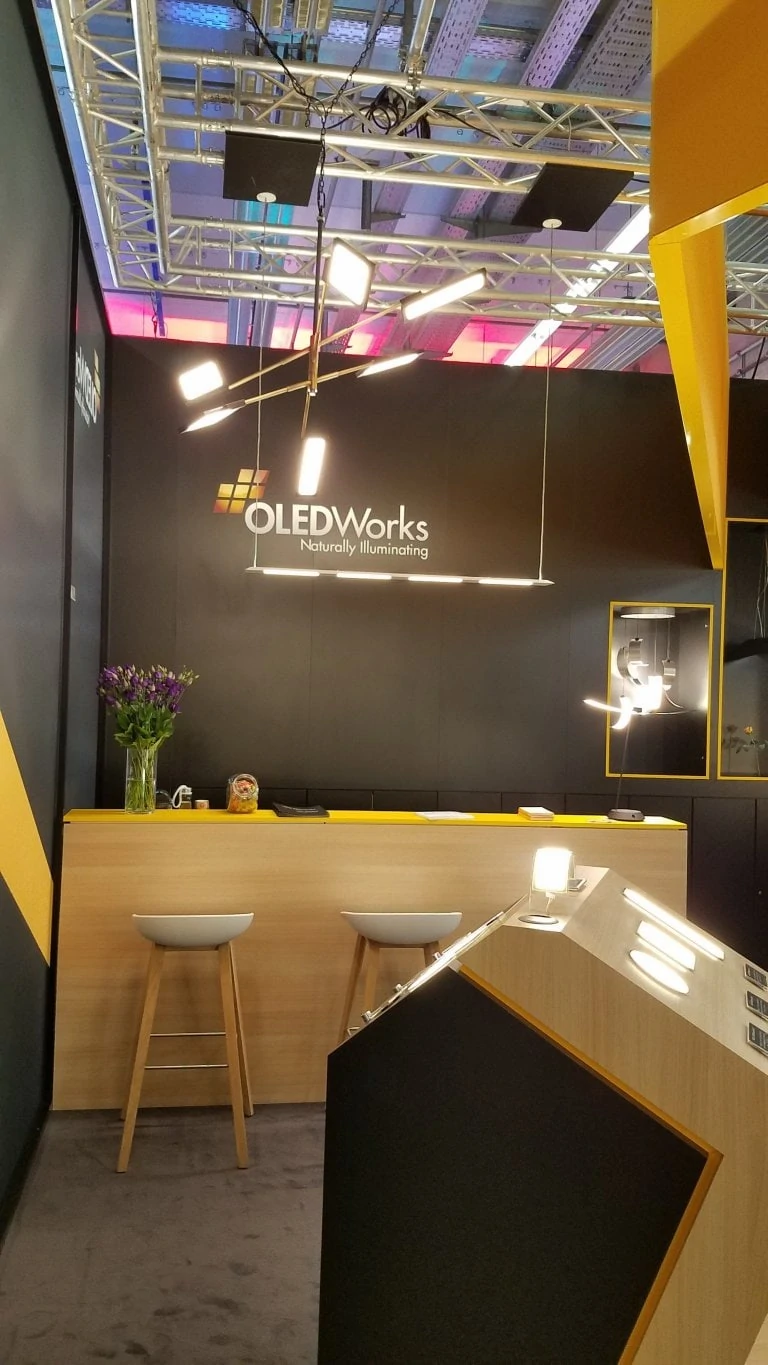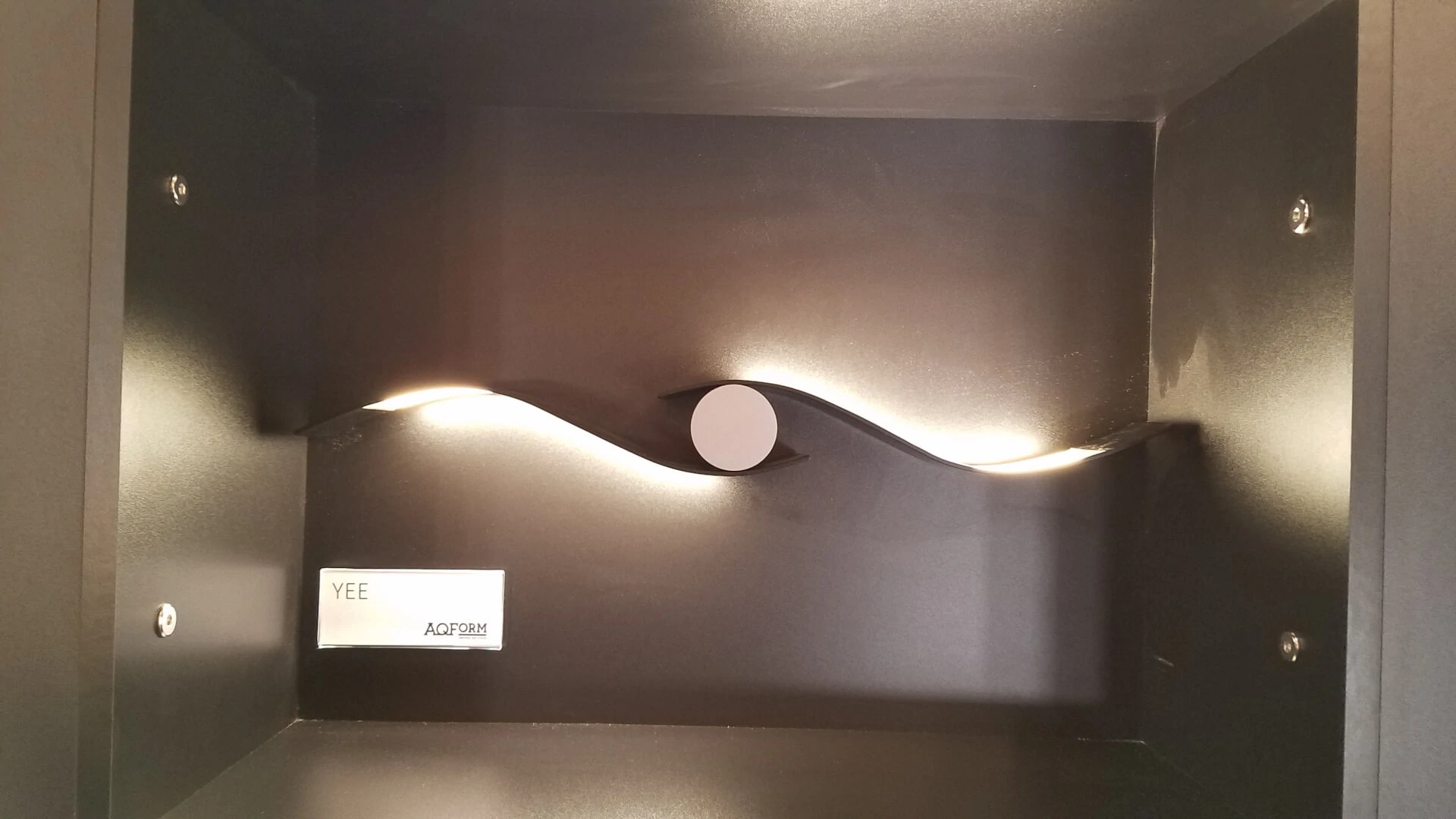 Our booth has officially been set up for Day 1 at Light + Building! Our big announcement for this year's show: the official release of the Brite 3 series and BendOLED!